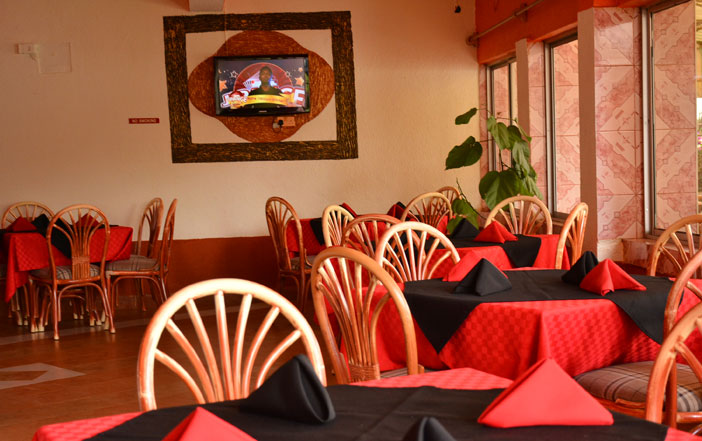 THE CHUI RESTAURANT

Our restaurant offers a cozy sitting area with comfortable chairs and spacious dining tables, well spaced to give privacy to our guests. It's an ideal place for breakfast, lunch and evening dinners. Our menu has a variety of meals, ie: African, Continental and Chinese dishes.
Majority of our guests have been amazed by the choice of foods which are all mouth watering and have unforgettable taste. Our menu is a la carte and most foods take between 5 minutes to a maximum of 20 minutes depending on the meal ordered by the guest.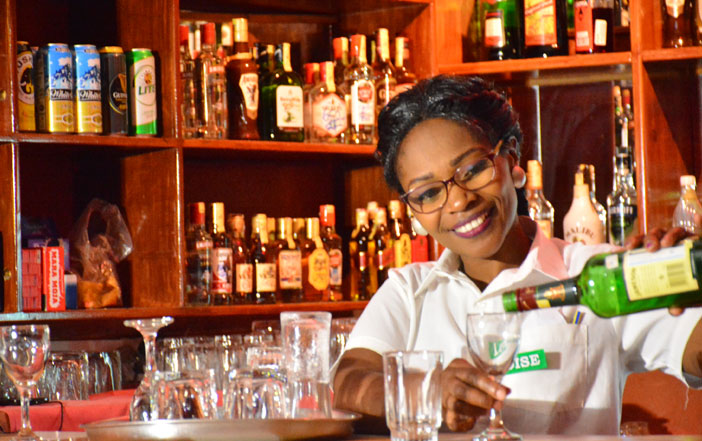 MESS LOUNGE

The bar has a variety of drinks, cognac, premium whiskies, brandies, vodkas and wines. The bar counter is a dazzling piece of art with fascinating alcoholic and non alcoholic drinks. It's an ideal place for a once stop refreshing drink, casual meetings, socializing and partying.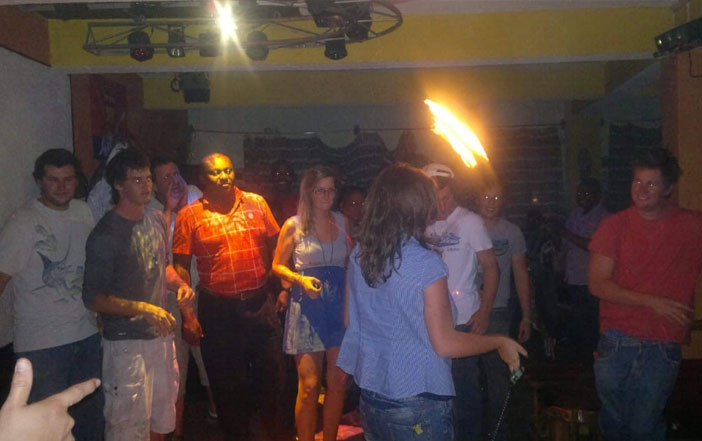 THE BLISS

A one stop entertainment center with a virtual disco jockey. The guests are entertained by live music on big screens and there's a dancing floor for patrons who want to "feel good" The place is sound proved to offer total silence to hotel residents.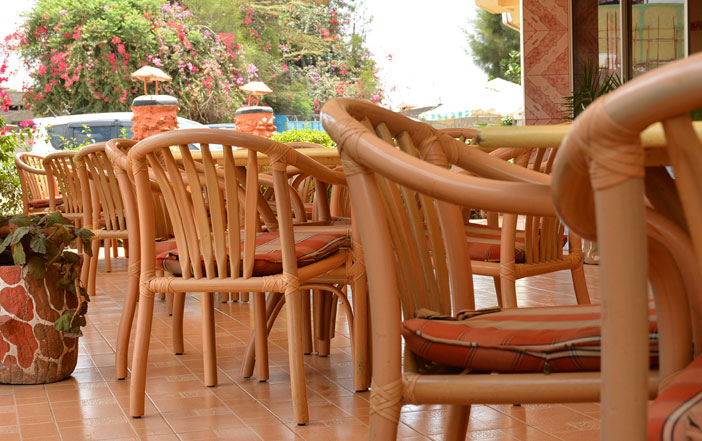 TERRACE
A conclusive place for having coffee/ tea/ meal as you over look the Gilgil/ Nyahururu road. Enjoy the breeze and comfort of the wicker chairs that give you ultimate relaxation. Recommended for one on one meeting and lovers of outdoors sitting.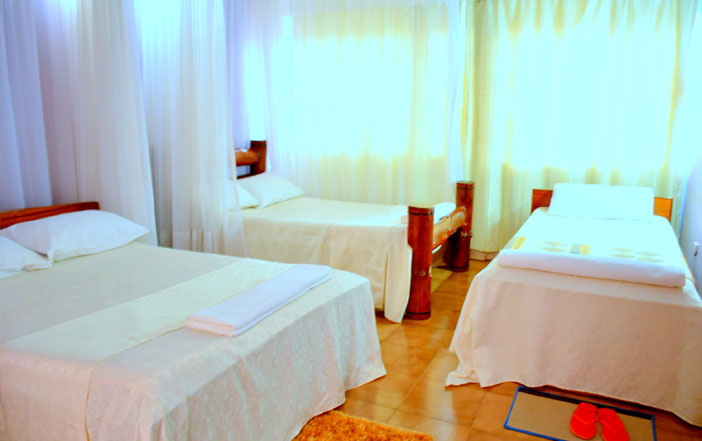 EXECUTIVE DELUXE ROOM
This is a spacious room with two double beds draped all round with nets, office table and chairs, two wooden single sofas, DSTV and GOTV connected TV, an en-suite bathroom and a closet. Its ideal for honeymooners, holiday makers and business travelers.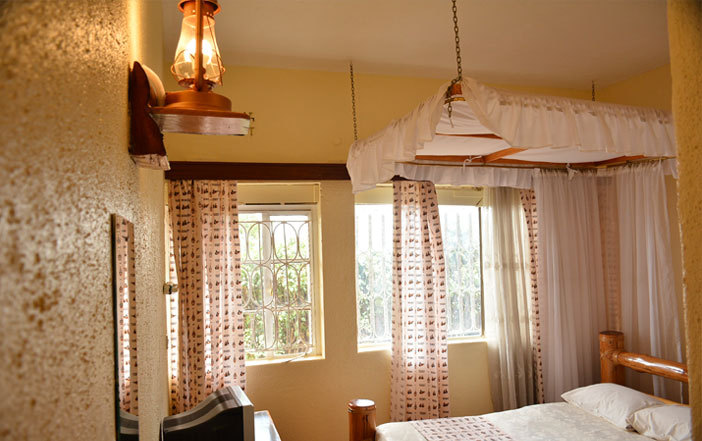 LOG DELUXE ROOMS
These rooms offer a feeling of jungle life. The double beds are made of blue gum logs, to give a natural feeling. The rooms are also draped with nice all round nets en suite bathrooms and TV s connected to cable TV. The lighting is made of lanterns in bronze color to give a real jungle feeling.
N/B: For lovers of rustic designs the room is a suitable choice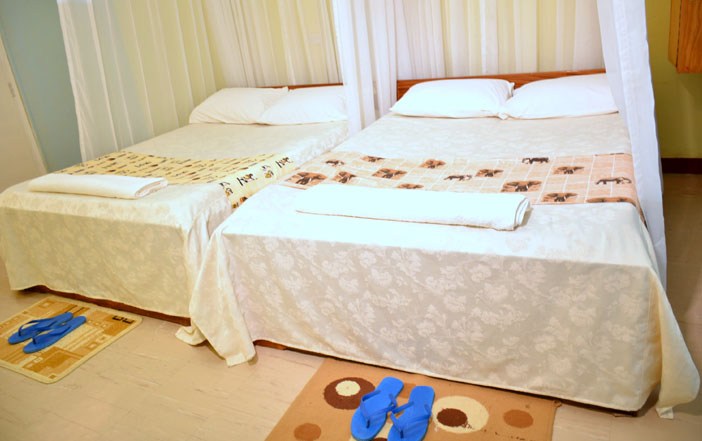 TWIN ROOM
It offers two single beds all draped with nets, an en suite bathroom with a separate room for a toilet. The room is very spacious with a tv connected to DSTV. It's a good choice for children or guests who may want to be in one room but with a separate bed each.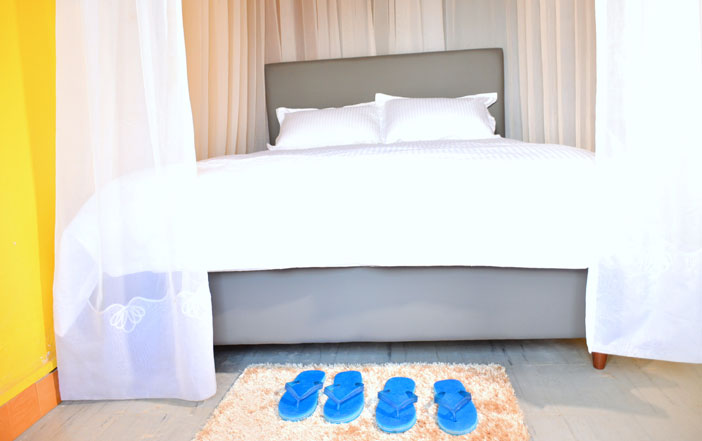 STANDARD DOUBLE ROOM

These rooms are moderately spacious with a double standard bed and all round net. They are en suite with a bathroom and a separate toilet room. Recommended for travelers, couples and business travelers.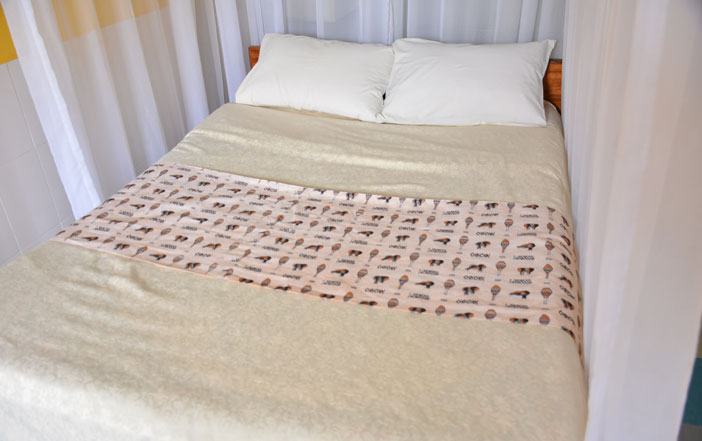 SINGLE ROOM
Its specifically made for one person. The bed is a single bed with all round net. They are en suite with a bathroom and a toilet recommended for one night travelers with minimal luggage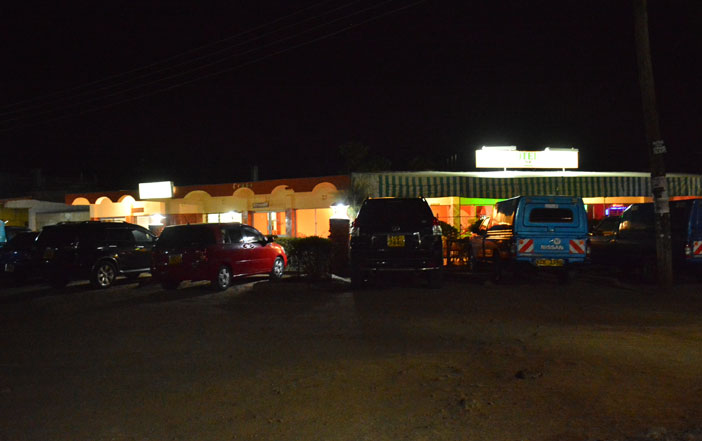 PARKING
The hotel offers secure parking both outside and inside the premises. The both parking's can handle many vehicles at ago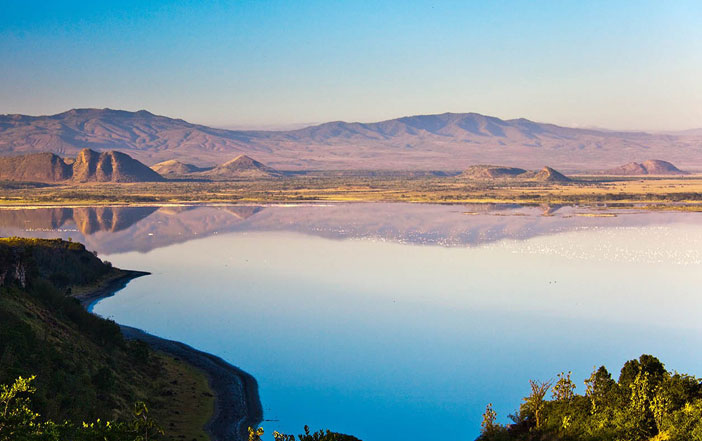 LAKE ELEMENTAITA
During your stay at hotel Freci, you can visit Lake Elementaita which is a soda lake in the Great Rift Valley. Its 13.7 km from our hotel and 20 minutes drive. The lake attracts flamingos which feed on Crustaceans and insect larvae. The shore is grazed by zebras, gazelles and families of warthogs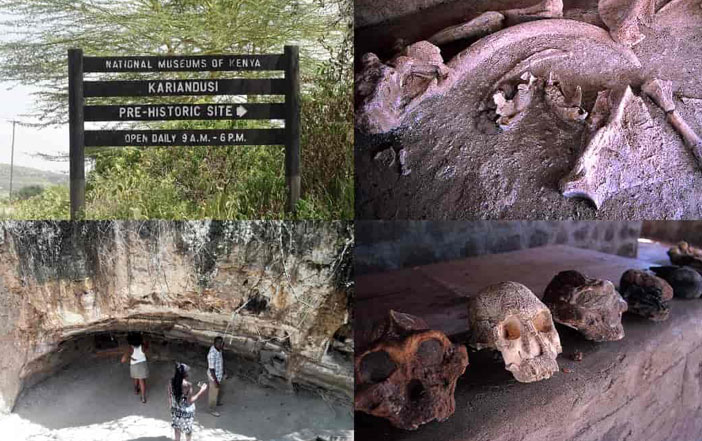 KARIANDUSI PRE HISTORIC SITE
The Kariandusi pre historic site is only 6.7km from the hotel and 10 minutes drive. It's an early Stone Age site that dates to approximately a million years. This place has a nature trail, archaeological site, Museum, picnic site, diatomite mining site, caves and monumental church building.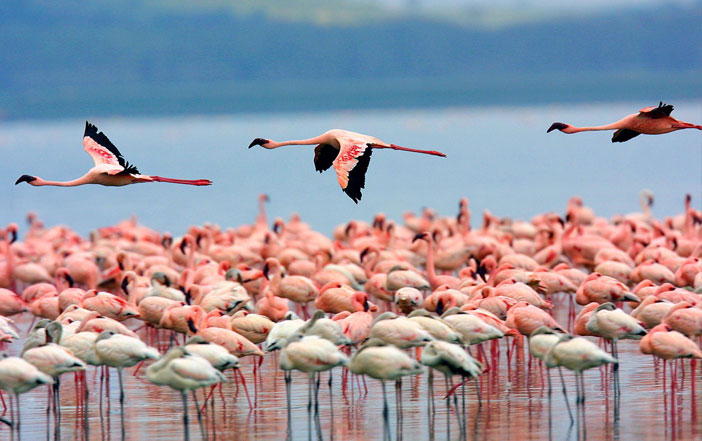 LAKE NAKURU

The lake is 37.6km from the hotel and 60 min drive. It's protected by the lake Nakuru National Park famous for its flamingos. The park has huge numbers that contain water bucks, warthogs, impalas, buffalo's, Rothschild giraffes, elands, black rhinos, white rhinos and occasionally leopards. You can't afford to miss visiting!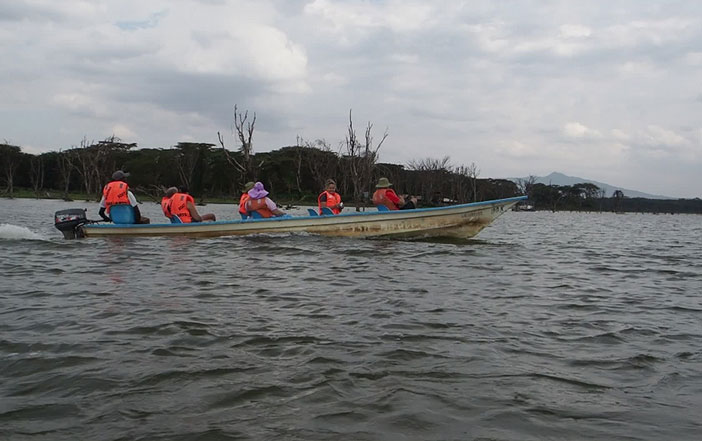 LAKE NAIVASHA

The lake is a fresh water lake, and home to a variety of wildlife including birds and hippos, also fish that include Tilapia, common carp. Activities include boat rides. The lake is 42.7 km from our hotel.
THOMSON'S FALLS

It's a 74 meters scenic waterfall on the Ewaso Ng'iro River. It's named after Joseph Thomson who was the first European to reach the falls. Visitors can view the falls from above, there's also a trail at the bottom of the ravine. Upstream from the falls is one of the highest hippo pools in Kenya. The distance from the hotel is 68.3 km/hr.